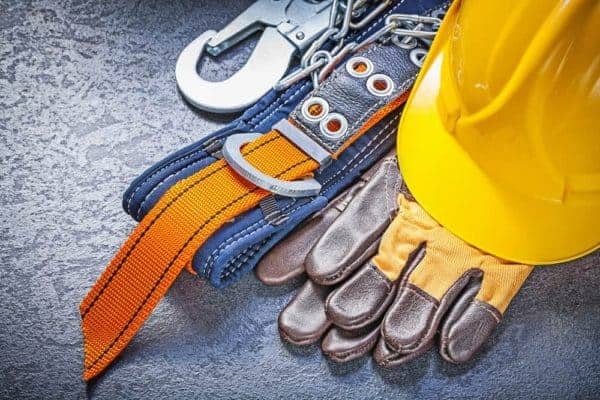 Construction is a very risky industry. Heavy machinery, powerful tools, working at heights and unstable terrain are just a sample of the unavoidable dangers that may be encountered on any site. There is no way to totally remove risk, but there are a number of things that can be done to reduce the likelihood of risks leading to injury or death.
Site Induction
Every work site is different, and as such, every worker should be introduced to the specific risks and requirements of any site they are expected to work on. This induction is site specific, but it should include a run through of non-specific safety requirements such as behaving respectfully and bringing attention to unsafe equipment or practices when they are noticed.
It is also an opportunity to check that each worker has the required qualifications and certificates to be operating tools or machinery. It is important that everyone understands that they are responsible both for their own safety and the safety of those around them.
Personal Protective Equipment
It almost goes without saying, but personal protective equipment is extremely important on construction sites. No matter how many Worksafe practices and policies are in place, machines like excavators, RTVs and stump grinders are heavy and dangerous, and accidents do happen. Steel capped boots, hearing protection, eye protection and helmets are standard personal protection devices that are often required on construction sites.
Extended Personal Care Supplies
Working outside, in the sun, rain and wind, moving heavy objects and performing complex and strenuous tasks can take a serious toll on the mind and body. Fortunately, the 21st century has seen a rise in workplace safety and tolerance, and a big part of this is having the supplies, practices and equipment on hand to make work more pleasant for everyone. These items can include sunscreen, hand degreaser, moisturisers, communal water supplies, snacks, designated smoking areas, hygienic toilets and weather-related work cut-off limits. A healthy worker is a happy worker, and a happy worker is more productive and less likely to accidentally hurt themselves or others.
Inclusive and Respectful Attitude
In the same spirit as personal care supplies and practices, a workplace that is inclusive of all workers and supports their needs is a safe workplace. This kind of attitude is invaluable in creating a safe workplace, as it makes managers more approachable when workers have concerns about the safety of equipment or working practices.
Hire the Right Tools to Prevent Injury
AlllClass has a large range of new and second-hand construction equipment that can make your site safer and more efficient by reducing manual handling activities. Call us on 1300 255 252 or contact us online to find out more about our product range and services.