Kubota Dealers and Specialists in Brisbane, Sunshine Coast and North Queensland.
QLD's #1 Mini Excavator Dealer
30 years' experience
Established in 1992
Independent, family owned,
QLD born-and-bred
Brisbane, Brendale, Yandina, Townsville & Cairns


Allclass Kubota has been Queensland's number one mini-excavator dealer for 30 years. Count on us for outstanding service and high-quality products.
Choose Allclass to help your business with construction machinery. We'll put you in a reliable, top quality machine, keep your machine up and running, and give you the best value for money. Whether you need a mini loader, an excavator for sale, or parts for your equipment, Allclass is here to deliver all the services and support you need.
Sales – New and Used
Skid Steers, Mini Loaders & Parts
We're your authorised Kubota dealers in Brisbane and we're rated as a 5-star service centre by this top brand. Our sales advisors will find you the right machines at the best value for money. Our highly experienced specialists have extensive practical experience and knowledge of the construction industry and we understand the needs of construction industry professionals. If you need excavator or other machine parts, we have them. Ask our experts for any help you need with equipment selection, parts, or other essentials.
Rapid Response Service Team & Quick Fill Parts
A fleet of Rapid Response Service Vehicles; 5-star-rated Service Centre with highly trained and experienced technicians; and unrivalled after-sales support means that Allclass will optimise your performance, eliminate downtime and maximise your returns. Our parts department boasts a 96% fill rate as we keep parts in stock. We have an unrivalled after-sales back-up service and support system for your machines.
Experienced Managers
In 2010, David Arndell, with over 18 years' experience in the machinery industry was appointed as a General Manager, while Christian Nahrung decided to join the business in pursuit of a career in the construction industry as Business Development Manager. Christian's law background has seen him work in top legal firms and investment banks in both Australia and London.
Paul Todd has managed both of Allclass North's centres since their inception. Paul has over 30 years' experience in the Queensland machinery industry.
In fact, Allclass has over 300 years of combined staff experience in sales, parts and service.
Our Agriculture Equipment department are now
Kubota Platinum Dealers!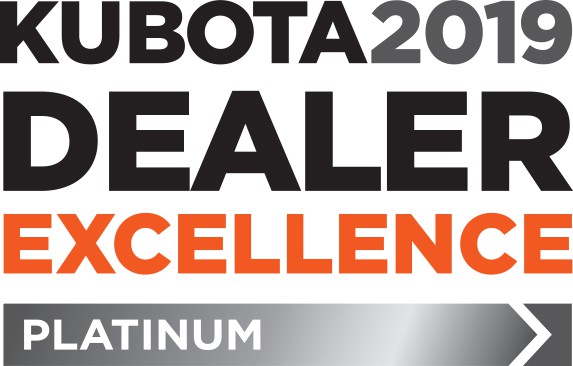 We are please to announce that Allclass has been awarded Kubota Excellence Platinum Dealers!

Whenever you need agriculture equipment, tractors, mowers, attachments, services, or help with your lifetstyle or farming needs, just call us. We're here to deliver value and give our clients all the support they need. So give us a call anytime on 1300 255 252 or contact us online. 
Workshop Service
At Allclass, we stay up to date. We get the latest Kubota excavators and other top brand technologies as they enter the market. Our salespeople regularly attend product training seminars held by manufacturers and Allclass itself. This knowledge, together with more than 100 years of combined industry experience, ensures that we can help you find the best equipment for your needs.
Whenever you need construction equipment, parts, services, or help with your business needs, just call us. We're here to deliver value and give our clients all the support they need. So give us a call anytime on 1300 255 252 or contact us online. 
30 Years In Business
Allclass is an independent, family-owned Queensland business. It was established in 1992 in Oxley, Brisbane. After significant growth in the year 2000, Allclass moved to Sumner Park and in 2018 we moved to a much larger purpose built facility at Wacol.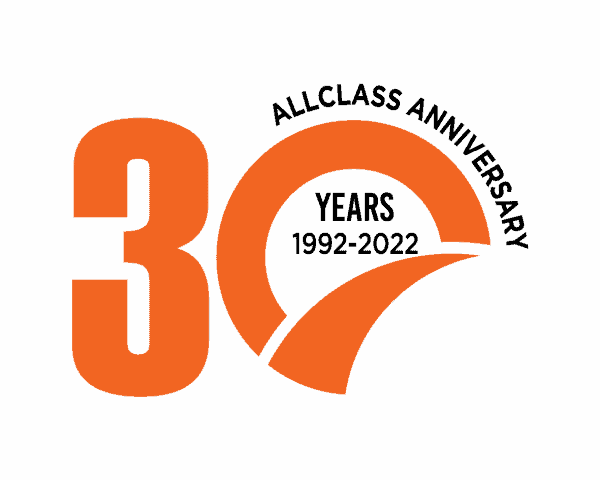 Kubota's extensive product range is renowned for its high performance, durability and reliability and is specifically engineered to excel in Australia's tough and diverse conditions. Allclass Kubota is Queensland's top dealer for the #1 mini excavator brand in the world – Kubota. Kubota mini excavators are Japanese made and are powered by Kubota's own diesel engines. With mini diggers ranging from 1 tonne to 8 tonne, you'll wonder how you ever managed without a Kubota.
Allclass are dedicated to supplying high quality, powerful and reliable hammers. Toku hammers are renowned for reducing operating costs and minimising environmental impact. Sizes ranging from mini, medium and up to large, Toku hammers are perfect for a variety of construction and demolition applications. Toku hammers make the best quality breaker at the most unbeatable price.