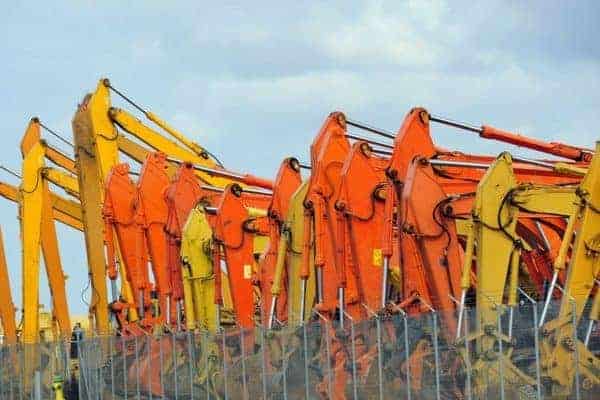 Kubota is one of the most well-known brands in heavy machinery, and with good reason. Kubota produces top quality products that serve a wide range of industries, from construction and mining to large-scale water processing and turf management. The company was founded in 1890 in Japan and over the last 120+ years has developed into a global brand. In this article, we will briefly discuss the history of Kubota, their current operations, and some of their best performing products.
The History of Kubota
The beginnings of Kubota started in 1890 in Osaka, where it was then known as the Oide foundry. Gonshiro Kubota started the company 1897 and changed its name to Kubota Iron Work, working in the production of pipes, fire-fighting equipment and taps. It wasn't until 1922 that Kubota began producing engines, and not until 1953 that they entered the construction equipment industry. In 1962, Kubota began full-scale production of paddy field tractors for improving the efficiency of rice growing operations, and in 1963, production diversified further into vending machines. By this time, Kubota was a massive company, and by 1972 they had launched the Kubota Tractor Corporation in the US to become viable in the North American Market. In 2002, they produced more than 20 million engines, which gives a scope of their reach in the global machinery market.
Manufacture of Kubota Products
Different Kubota products are manufactured in different places. They are a global brand with products being sold and used in more than 110 countries. No matter where they are operating, Kubota abides by the laws of individual countries and regions, as well as global agreements and rules. Kubota places a strong importance on maintaining environmental sustainability and has always been focused on producing products that are conducive to a safe and prosperous future.
Outstanding Mini-Excavators
Kubota produces some of the world's best mini-excavators. These include compact multitasking machines and an extensive array of zero tail swing models that makes it easier to work in tight spaces. Because Kubota is dedicated to quality and consistent improvement, their excavators are persistently rated as some of the best on the market. Recent innovations like auto-idling technology and smarter hydraulic oil management systems have led to increases in efficiency, fuel consumption and productivity.
Contact AllClass Construction Equipment to Order Your Kubota Today
AllClass Construction Equipment are licensed distributors of Kubota equipment in Queensland. We specialise in new and used mini-excavators and offer a wide range of construction and power equipment. Talk to one of our professional consultants today for personalized service by calling 1300 255 252. Alternatively, contact us online.