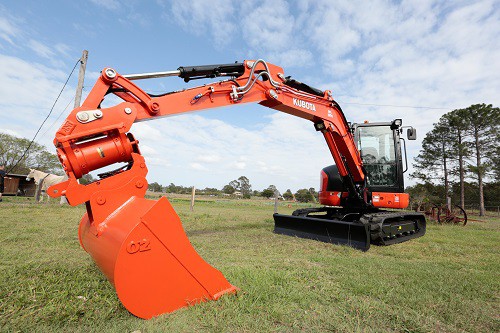 In today's business environment, there is a great emphasis on reducing manufacturing costs. Companies go to great lengths to improve equipment and plant reliability but they often find it difficult to pinpoint exactly when their machinery needs to be replaced.
Business owners need to take several factors into consideration when deciding whether or not to replace old equipment. Let's take a look at some of them now.
Should You Replace Construction Equipment?
If there's a catastrophic failure of the engine, it's a good idea to replace your equipment. Even if you employ a few mechanics, you'll be better off asking them to work on daily maintenance instead of making them spend hours fixing a particular machine.
You also need to take machine downtime into consideration. If it's going to take several weeks to get the equipment up and running again, you will lose revenue. You could, of course, hire equipment and bear the cost of rental fees. If you're going to use the machine 60-70% of the time, though, it will be more cost effective to buy than rent. Besides, new or remanufactured machines come with extensive warranties, so you won't have to worry about the cost of unplanned repairs. 
5 Tell-Tale Signs That It's Time to Replace Your Equipment
The equipment shows a marked decline in performance across many jobs
The equipment consistently takes longer than before to complete jobs
The equipment is outdated or not as productive as efficient and modern versions – new construction machines come with enhanced safety features and intelligent systems that make the job go much faster.
Your current fleet can't handle the demands of the current project –investing in new equipment will help to maintain the reputation of the company.
The equipment poses a safety risk – if you run machines that are unsafe, you may sustain significant injuries. You may also encounter financial losses and legal issues.
Construction Equipment in Brisbane
If you're looking for new or used construction equipment and spare parts, get in touch with Allclass Construction Equipment. We carry a broad range of mini excavators, track loaders, engines and excavator attachments in Brisbane. We have a rapid response service team and offer exceptional after-sales support.
Whether you're looking for Kubota excavators,  TORO stump grinders or engines we have it all under our roof. We have three service centres, complete with the latest tools and spare part kits. We'll keep your business on its tracks by offering prompt repairs and servicing.
If you need excavators or Kubota parts in Brisbane, call us on 1300 255 252. You can also visit us online to explore our range of construction equipment.