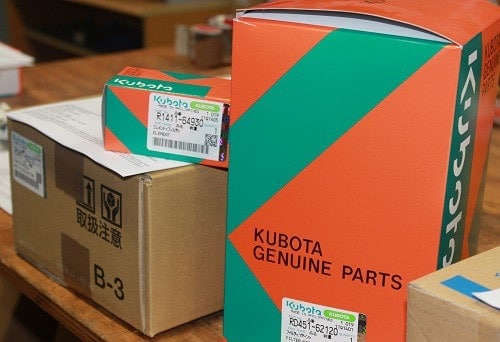 Second-hand parts or replicas are cheaper than genuine parts. While they may seem more affordable at first, they will add to the cost of running your machine in the long-term. So is it worth paying a big price for genuine earthmoving parts? Let us find out.
Genuine vs. Aftermarket
Heavy machinery manufacturers always recommend using genuine parts. This is because the manufacturers have specifically designed genuine parts for use with individual machines. Genuine parts have the right configurations and integrate well with all the other components of the equipment.
Imitations may fit just as well, but they won't keep your machine in optimal working condition. They're more likely to lead to unscheduled breakdowns, machine downtime and loss of revenue. You will also have to consider the cost of buying another spare part if the first one fails. Genuine parts contain high-quality materials that last much longer.
Other Considerations
It's quite tempting to save a few hundreds and go with an aftermarket part. The truth is that aftermarket parts don't handle loads the way genuine parts do. Construction equipment, in particular, should be tough enough to penetrate or dig hard substrate. If you use sub-standard parts, your machine won't perform to its full capacity.
The Risk Associated with Aftermarket Parts
Construction sites are full of risks. If you use aftermarket parts, your equipment may malfunction and end up damaging people or property.
If you own and run your own construction business, you've probably purchased insurance to protect your employees and your company. If you use cheap imitations on your machines, you might end up voiding that insurance cover.
Aftermarket parts may also promote rapid wear and tear of the other internal components. To make sure your equipment runs smoothly for its entire life-cycle, you must avoid using imitation spare parts.    
Finding Genuine Excavator Parts in Brisbane
If you need Kubota and TORO genuine parts or construction equipment in Brisbane, call the team at Allclass Construction Equipment. We know it is imperative to find the right part quickly and we have an outstanding 96% fill rate. That means we stock 9.6 out of every ten items ordered.
Whether you need Kubota or TOROparts in Brisbane, you'll find them under our roof.
We also have high-quality new and used excavators for sale. Our qualified and friendly sales staff will help you choose the right equipment for your project.
If you're looking for reliable Kubota dealers in Brisbane, call us on 1300 255 252. You can also visit us online to explore our range of construction equipment.